Mossy Rock Designs Giveaway!
I don't know if you've seen Mrs. Katie's artwork or not, but it's absolutely incredible!

A lot of it portrays African-American and Ethiopian children doing things like being with family or during hair time.

It's so cute!

I wish I had had art like this when I was a child.

Make sure you check out her blogspot blog for more of her artwork right here: MossyRockDesigns.blogspot.com.

Also, be sure to check out her Etsy shop right here: Mossy Rock Shop.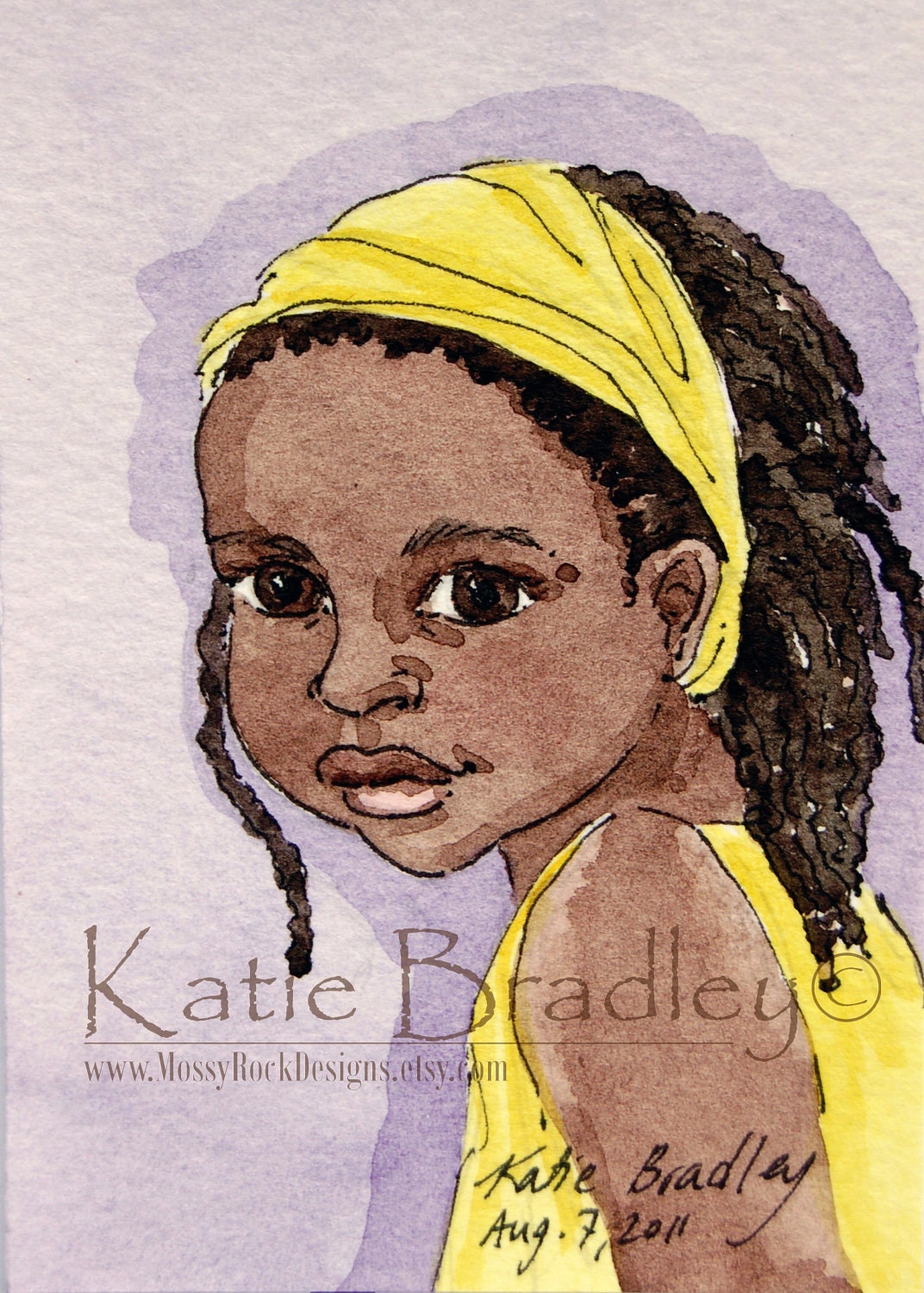 Four lucky winners get a 5X7 Mossy Rock Picture of choice!

a Rafflecopter giveaway